I am glad to announce that I will be moving to Imperial College London starting from September 2015!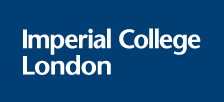 My new position will be Lecturer in Robotics and Computing at the Dyson School of Design Engineering.
This is my new page at Imperial.
I will also continue supervising PhD students at the Robot Learning and Interaction Lab  which I was leading until now at the Italian Institute of Technology (IIT).