Press releases, news and webpages about me and my research:
CNN Mexico wrote an article about my pancake flipping robot.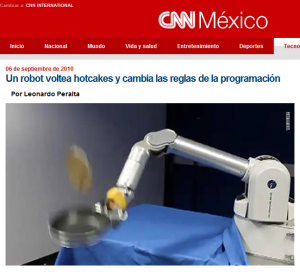 Colbert Report TV show in US featured my iCub experiment video in their show on September 30, 2010.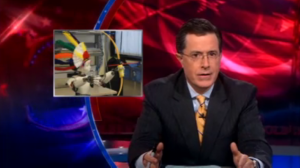 You can watch it here:
SERVO Magazine published an article featuring the iCub robot and the archery task, albeit with numerous factual errors.

NewScientist TV featured the iCub robot on Dec 8, 2010, under the title "Robotic Robin Hood: Archery for automatons".
Bulgarian National Radio (BNR) published an article about my research (in Bulgarian)
Роботите – от фантастика към реалност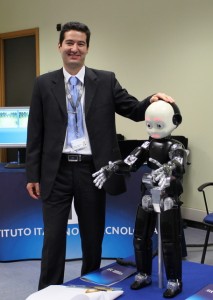 The interview with me was broadcasted on Bulgarian National Radio on April 19, 2011. Audio recording is available here.
The article was also published in Russian by "Русская газета" here:
Петр Кормушев: Основная цель – создать в близком будущем искусственный интеллект
In Bulgarian:
In English:
In other languages (mostly Spanish, Japanese, Italian, Chinese and Russian):