I am co-organizing a workshop at AIMSA 2012 on behalf of the IEEE RAS Technical Committee on Robot Learning: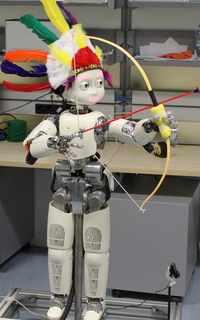 Workshop Topic: Advances in Robot Learning and Human-Robot Interaction
Location: Varna, Bulgaria
Date: September 12, 2012
Venue: AIMSA 2012 conference on Artificial Intelligence
URL: http://kormushev.com/AIMSA-2012/
The invited speaker will be Prof. Alexander Stoytchev, from Iowa State University, USA. All accepted papers will be published in a special issue of a journal (for details see the website of the workshop). The workshop location is really nice, it is the biggest and best sea resort in Bulgaria, with magnificent sand and pleasant weather.